Dear community,
We are thrilled to bring you yet another community update.
Player council – election results
The elections for the Local Player Council have ended on May 13th. You will soon find a list of elected members on the forums of each language version that participated in the voting! For now, we have to wait until the candidates confirm their desire to be a part of the Local Player Council!
v2.163
This week, the game was updated to the version 2.163. The mobile version has been released today. With this update, we improved our notifications about imminent world endings as well as fixed some issues with battle reports and Island Quests. The new mobile version fixed some notification issues, so you should again be able to get all of them on your mobile device.
Next version preview – v2.164
This update will bring a possibility to delete multiple market offers at the same time. Moreover, it will be now possible to publish up to 20 reports at the same time.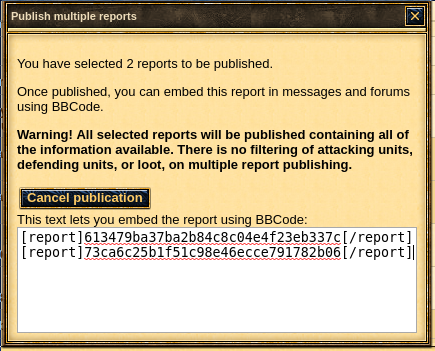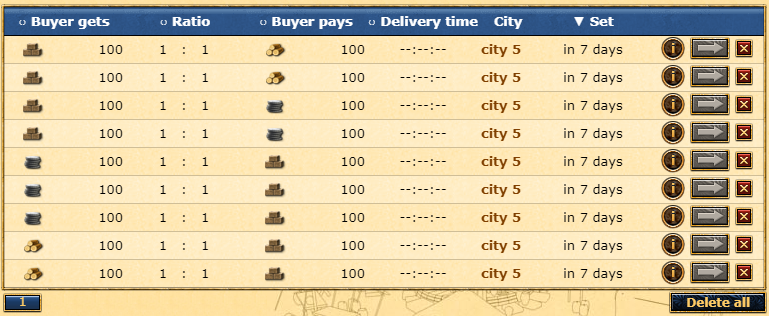 Additionally, this version will include several bugfixes. The "Previous Owner" column in the Reservation Tool should now always display the right name of a player. If you take over a reserved ghost town, it will now display an empty space instead of the current owner's name. We also fixed a bug which involved mythical units. If those units were the only land units used to start a siege on a town and the god was changed in the besieged town, the siege was not broken.
The update will take place on Tuesday, May 29 for NL, SE and SK markets and on Wednesday, May 30 for other international markets.
Weekly stats
The following statistics represent activity between 17th and 30th May:
| | | | | | |
| --- | --- | --- | --- | --- | --- |
| | New tickets | Answered tickets | Av. resp. time | Rated tickets | Av. rating |
| Week #19 |  2403 |  2212 |  4.4 |  534 |  4.07 |
| Week #20 |  1764 |  1628 |  4.64 |  376 |  4.15 |
Bugs
| | | | |
| --- | --- | --- | --- |
| Status | Browser | Mobile | All |
| Open |  11 |  5 |  16 |
| Reported |  16 |  5 |  21 |
| Resolved |  14 |  2 |  16 |
Enjoy your weekend! 🙂